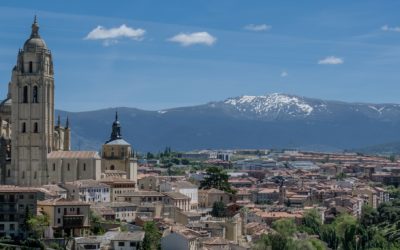 Date : 25.06.2019 - 27.06.2019
Lieu : Madrid, Spain
The Expert Workshop on "Green Forest Jobs: Facing challenges, exploring opportunities and increasing the capacity of UNECE member States" will take place in Madrid, Spain on 25-26 June 2019.
It will be followed by the third meeting of the UNECE/FAO Team of Specialists on Green Jobs in the Forest Sector (Joint ILO/UNECE/FAO Expert Network) on 27 June 2019.
The programme of the meeting will be available on this website soon.
Practical information for participants can be found here.
To register for the workshop please follow this link.
To register for the ToS meeting please follow this link.
For more information please contact Ms. Alicja Kacprzak, Forestry Officer at the UNECE/FAO Forestry and Timber Section.